Rebuilding our soils organically with no environmental side effects...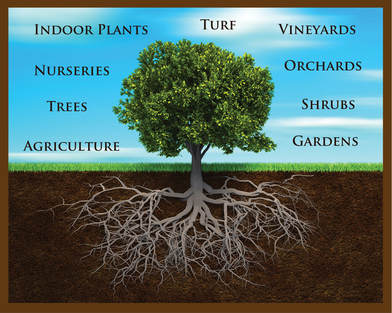 How can I use Huma Soil Life ?


Huma Soil Life may be applied to all crops, plants, and shrubs. It can be used in association with other fertilizers and pesticides, improving their efficiency.


Why add Huma Soil Life to your soil ?

Research is proving what farmers have long known to be true: humic substances stimulate plant roots and soil life, improve absorption of minerals for root and plant use, and improve the effectiveness of herbicides. There is a direct impact in the reduction of tillage costs, improved water utilization and increases in plant quality and yields.


Added Benefits...


* Retains soil moisture

* Decreases soil density

* Increases soil aeration

* Increases root density and root depth

* Promotes healthy soil structure, acting as a source of nutrients to microbes


Questions and Answers...


Q: I'm not very familiar with humates, what do I need to know?
A: There are many humate products available; therefore it is important to do your research to make sure you are receiving a high quality product because the quality of humates is extremely important. Our product, Huma Soil Life has been lab tested and is 70% + Humic Acid (which is a very high quality humate).

Q: Can I apply to much "Huma Soil Life" ?
A: Heavy applications will not damage your soils.

Q: What does "Huma Soil Life" cost?
A: Our 5 gallon bucket weights 40 lbs. and can be purchased for $37.50 + tax. After you use all the Huma Soil Life, bring the bucket back for a refill for $32.50 + tax.

Should you need a large quantity of Huma Soil Life, please call our Ag Rep,
Tim Strosnider @ 730-8932.
( Our one ton Ag bags can be delivered usually within 48 hours. )



Sandia National Laboratories
Discussion and Evaluation of Humate